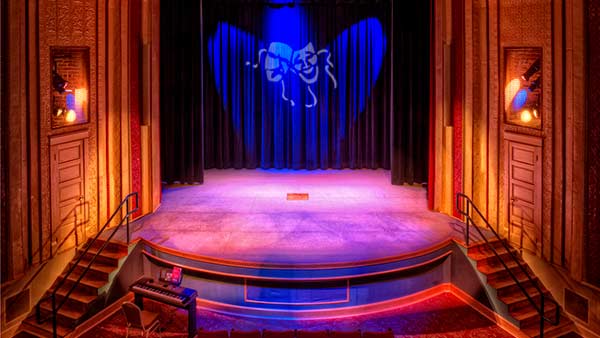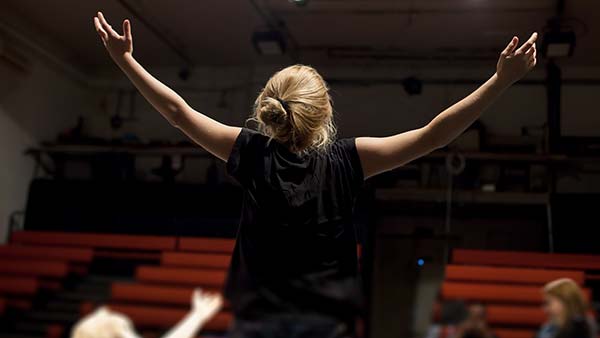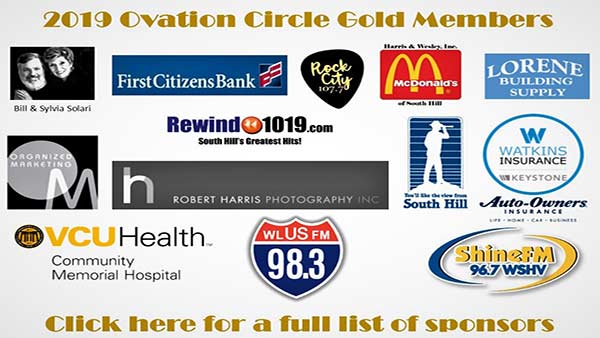 The Colonial Theater was originally constructed in 1925. It is now known as The Colonial Center for the Performing Arts. The building is three-stories tall and is located in Downtown South Hill, Mecklenburg County, Virginia.
The Colonial Center is listed on the Virginia Department of Historic Resources, Virginia Landmarks Register, and on the National Park Services National Register of Historic Places.
A Slideshow of Past Performances
ANNOUNCEMENTS
Our new ticket system is now online! Please be patient as we work out all the details within the system and as we train our Box Office staff accordingly. Tickets for some events may not be available immediately but we promise they'll be back online as soon as the new system is completely integrated.
~~~~~~~~~~~~~~~~~~~~~~~~
 The performance by KIDS IN AMERICA -The Totally 80s Tribute Band, originally scheduled for Saturday, May 15, 2021, has been rescheduled for Saturday, April 23, 2022. (7:30 p.m.)
The performance by TUESDAY'S GONE – The Ultimate Tribute to Lynyrd Skynyrd, originally scheduled for Saturday, July 18, 2020, has been rescheduled for Saturday, July 17, 2021. (7:30 p.m.)
The performance by ON THE BORDER – The Ultimate Tribute to The Eagles, originally scheduled for Saturday, September 12, 2020, has been rescheduled for Saturday, August 21, 2021. (7:30 p.m.)
A TRIBUTE TO ELVIS with Michael Carter & Friends, originally scheduled for Sunday, November 8, 2020, has been rescheduled for Sunday, November 14, 2021. (2:30 p.m.)
 Any tickets purchased for any cancelled show dates will be honored for the new 2021 performances. If you have already purchased tickets for these events and cannot attend the new performance dates, please email Lauren Epps at lepps@colonialcenterva.org to request a refund. Thank you for your patience and understanding.
~~~~~~~~~~~~~~~~~~~~~~~~
Effective March 18, 2020
Until further notice, the Colonial Center for Performing Arts facilities will be closed to the public. This has been done in an effort to slow the spread and reduce the risk of exposure to COVID-19 (Coronavirus).
To contact a staff member, please call our Box Office telephone number at (434) 262-4170. You may also contact Lauren Epps (Director of Operations) via email at lepps@colonialcenterva.org.
We look forward to re-opening to the public as soon as possible and we thank you for your continuing support.
Please do your part to slow the spread of COVID-19.
~~~~~~~~~~~~~~~~~~~~~~~~
Please Note: PROCESSING FEES APPLY TO ALL CREDIT CARD ORDERS PLACED THROUGH THIS WEBSITE, OVER THE PHONE, AND IN THE BOX OFFICE. TO AVOID THESE FEES, PLEASE VISIT THE BOX OFFICE BETWEEN 8:30 A.M. AND 4:30 P.M. MONDAY THROUGH FRIDAY, AND PURCHASE TICKETS WITH CASH OR CHECK.
Gift Certificates – Need a gift, incentive, or recognition award for someone you know? The Colonial Center now offers gift certificates starting at $15.00 each and increasing in amounts of $5.00 increments up to $50.00 total. There are no fees for this service. Ask a staff member today about how you can take advantage of this offer.
Flex-Passes – Colonial Center Flex Passes are available for purchase! These passes entitle the recipient to six tickets to C.A.T.S. Community Theatre Events! Use them all at once or spread them throughout the year; it's your choice! Flex-Passes are $75 each and may be purchased on this site under the Events tab above. For questions, more information, or assistance in purchasing a Flex-Pass, please call the box office at 434-262-4170.
Tours and Visits – Please call ahead if you would like to see the theater area. We do not make that space accessible unless we have advance knowledge of the visit. It is our pleasure to show our space if we are prepared. As always, our box office and galleries are open Monday-Friday 8:30am to 4:30pm. Thank you for your understanding.