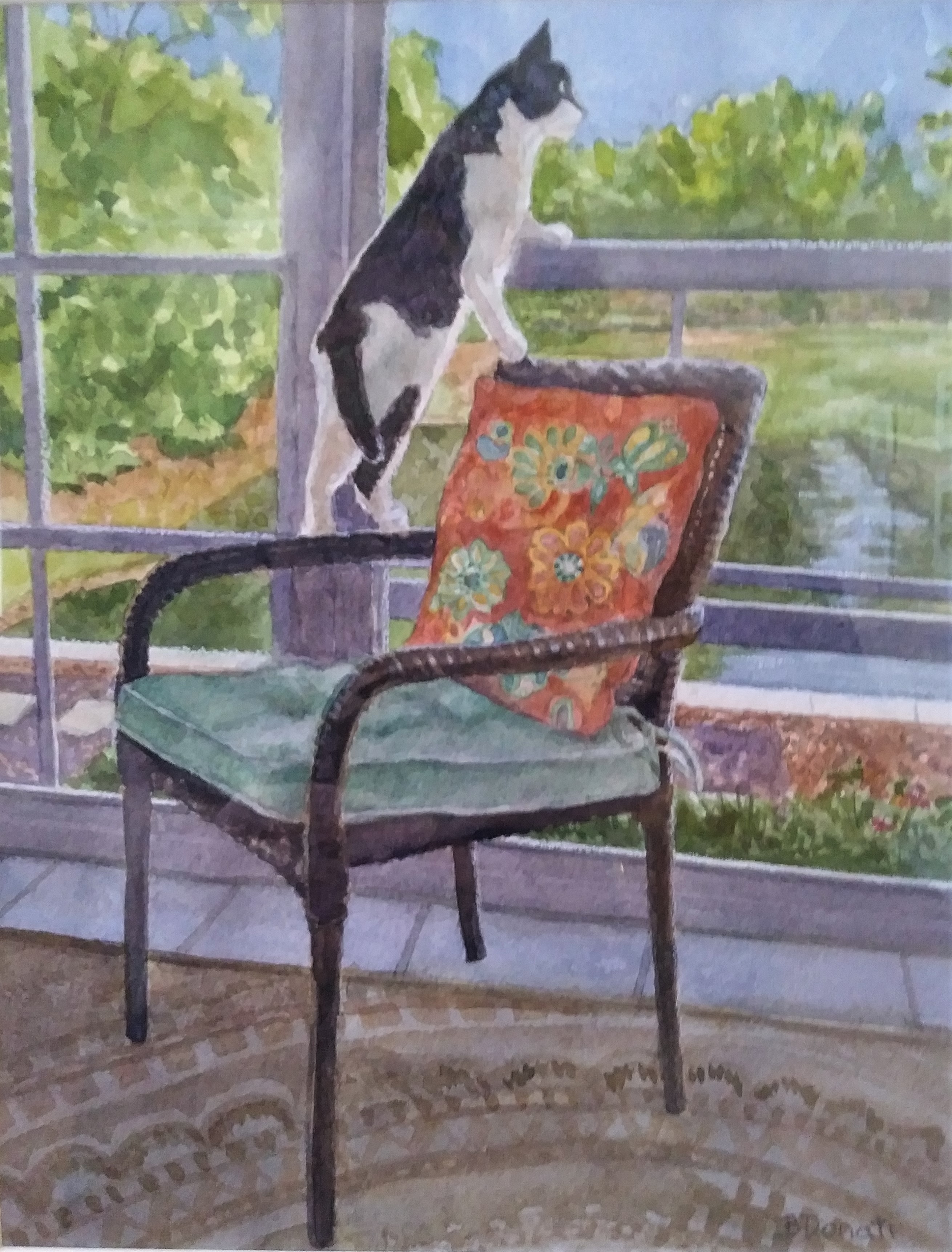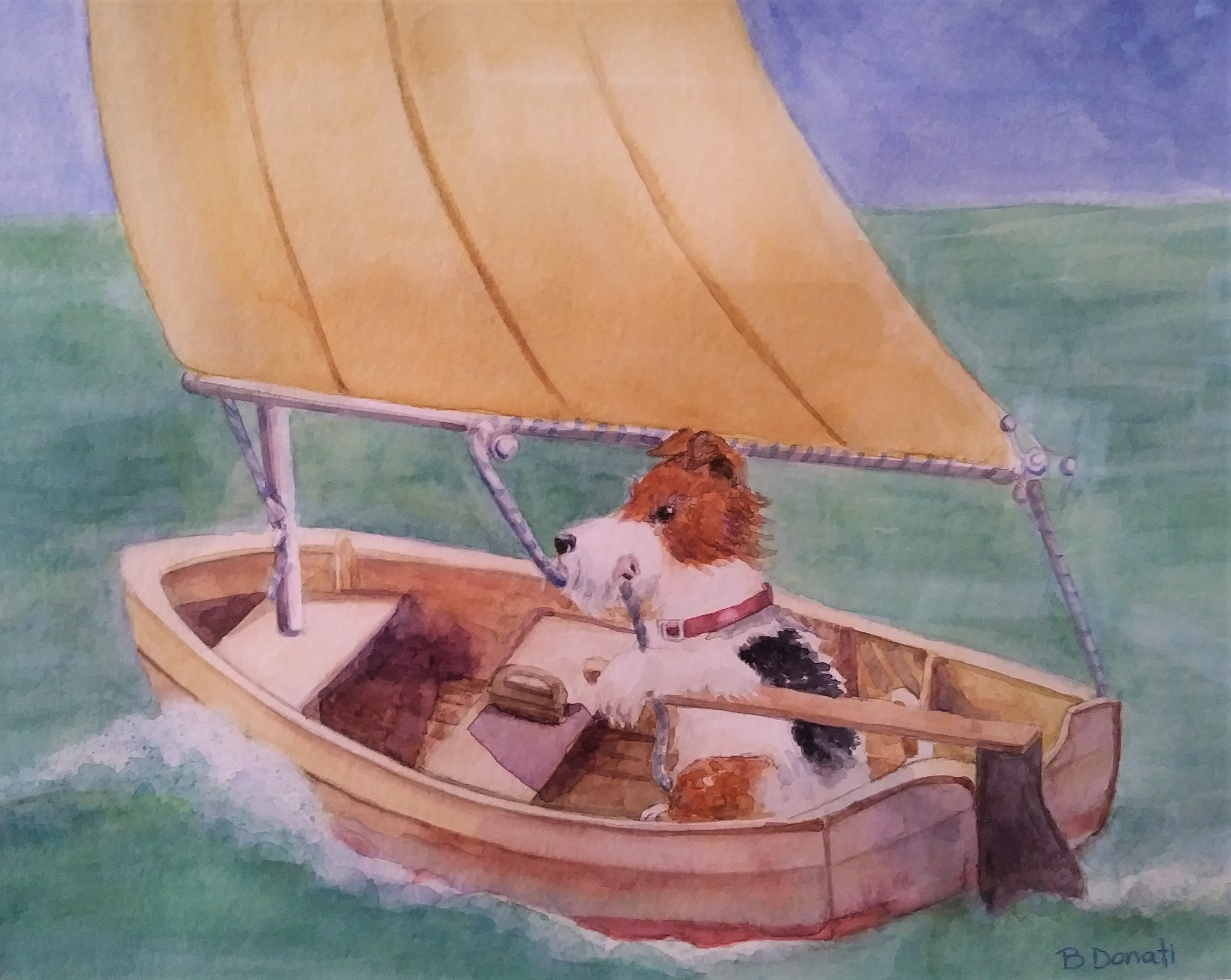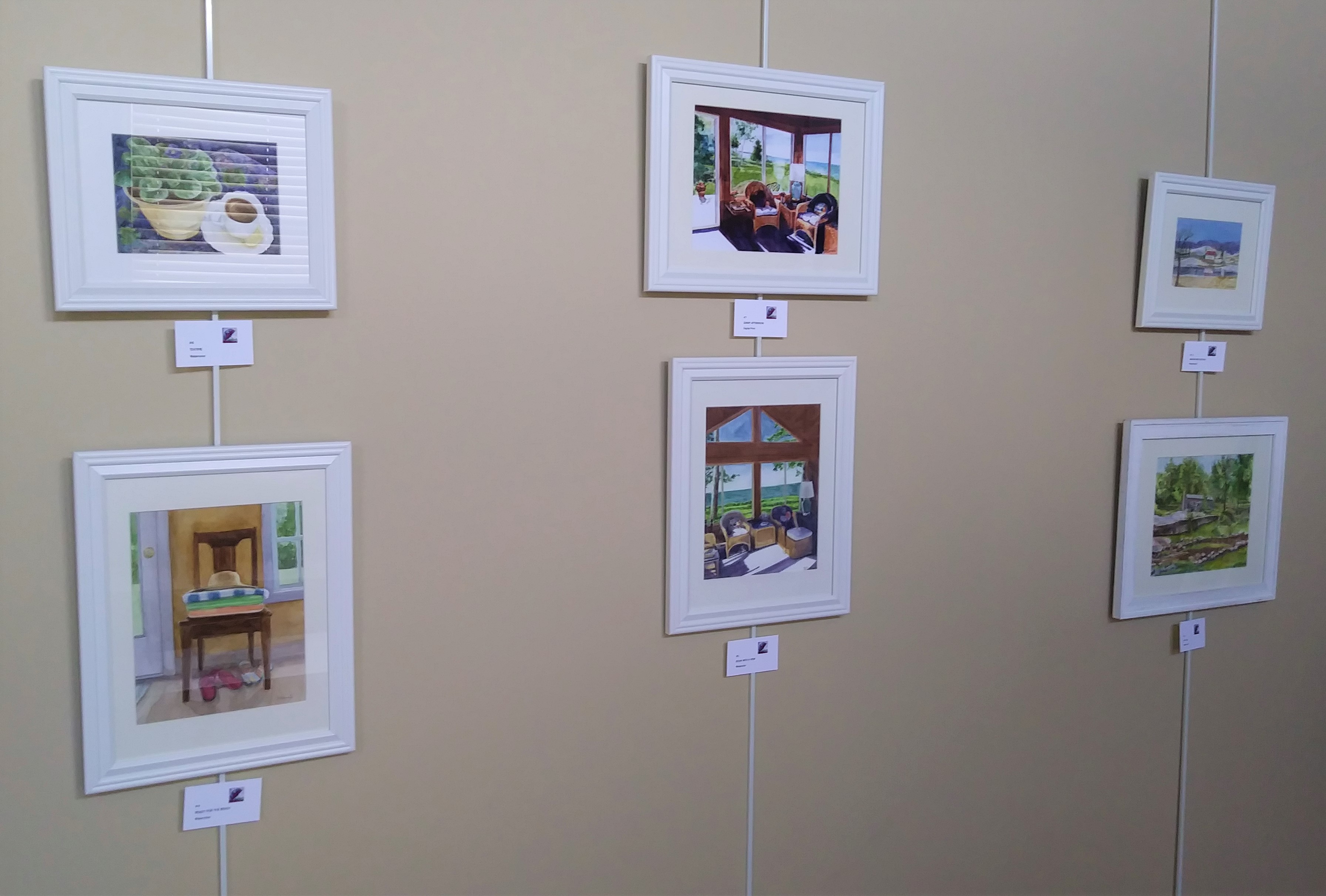 The Works of Barbara Donati
Hailing from Louisburg, NC, Barbara has had a life-long interest in art. She attended Ringling School of Art and Design which allowed her to hone her skills and brainstorm ideas with like-minded students. Her course of study was graphic design and advertising, but she also received an excellent education in Fine Art, and earned a BFA degree.
After many years of travelling and raising her family, Barbara has once again picked up her paintbrushes. Most of her works are watercolors with a touch of colored pencil, though she creates a few oil paintings here and there. Barbara prefers small format art which she sells mainly through Facebook, eBay, and Etsy.
She is a member of ACEO (Art Card Editions and Originals) and the Wake Forest Guild of Artists. She also creates and sells Needle – Felted Fiber Art in the Sugar Magnolia in Wake Forest, NC.
MEET THE ARTIST at the Colonial Center – Thursday, November 21 – 6:00 p.m. – 7:00 p.m. FREE ADMISSION includes light hors d'oeuvres. Cash bar serving beer and wine will be available. 
The Colonial Center has several gallery spaces available for exhibitions and display. All artwork is shown either on easels, free standing pedestals, or hanging systems. Applications are currently being accepted for future showings. 
Complete the Application Form and send it to The Colonial Center at the following address. You may also send by email. Please call for more details. 
The Colonial Center
Attn: Karen Terry
220 South Mecklenburg Avenue
South Hill, Virginia 23970
(434) 262-4170
kdmosley1@hotmail.com 
The Art Galleries are open for free public viewing from 8:30 a.m. until 4:30 p.m. Monday through Friday, and during all Colonial Center public performance events.
Address
The Colonial Center
220 South Mecklenburg Avenue
South Hill, Virginia 23970
(434) 262-4170