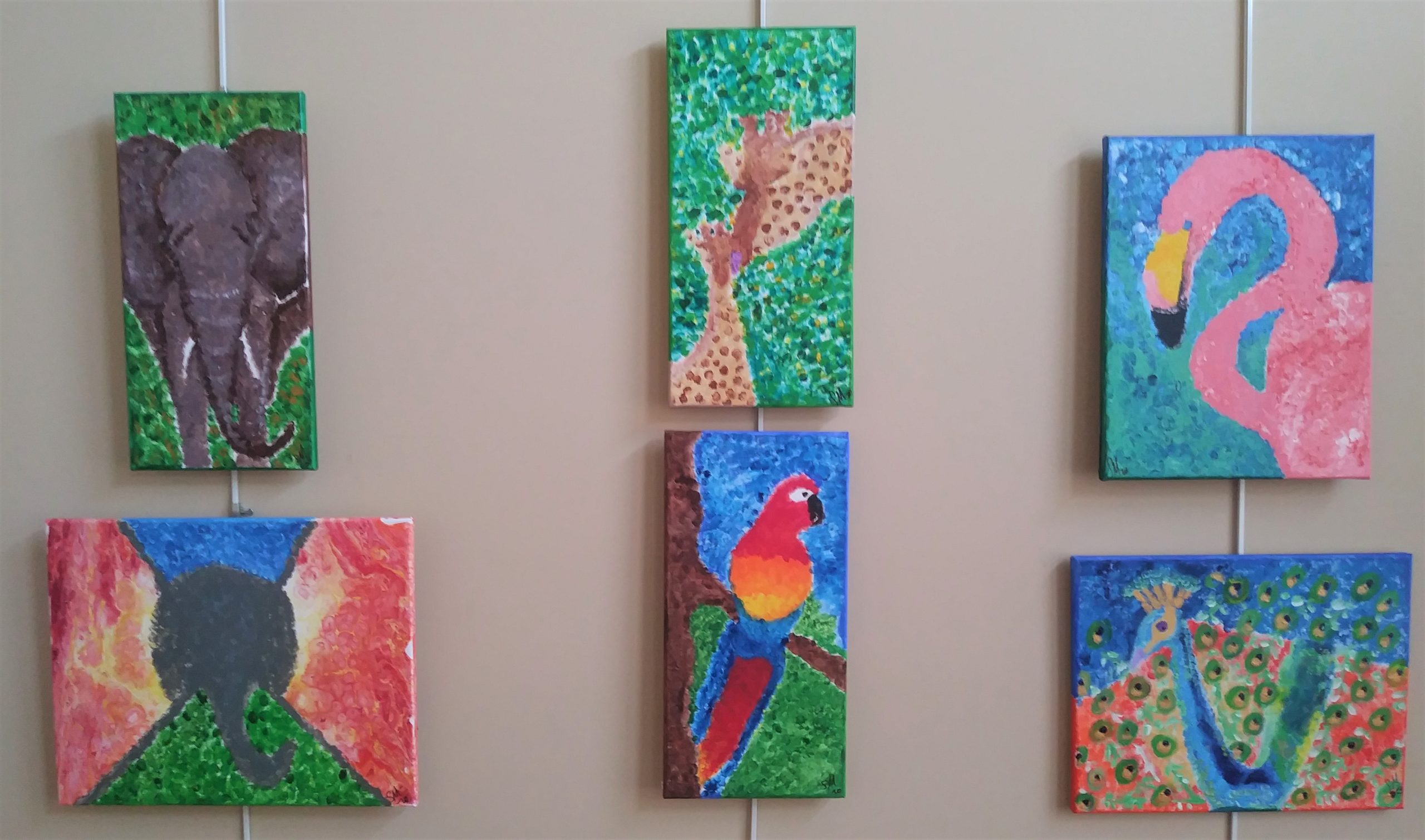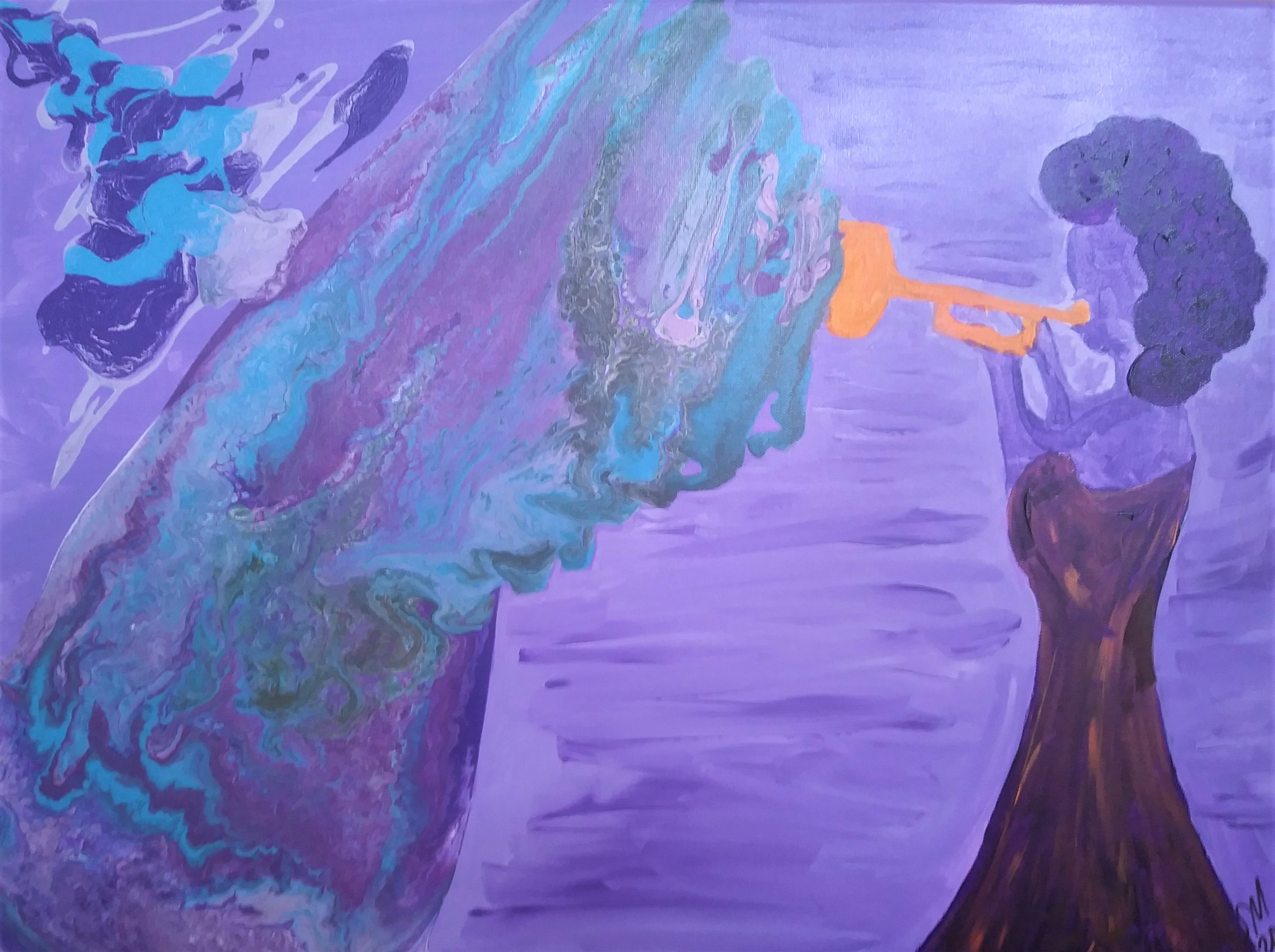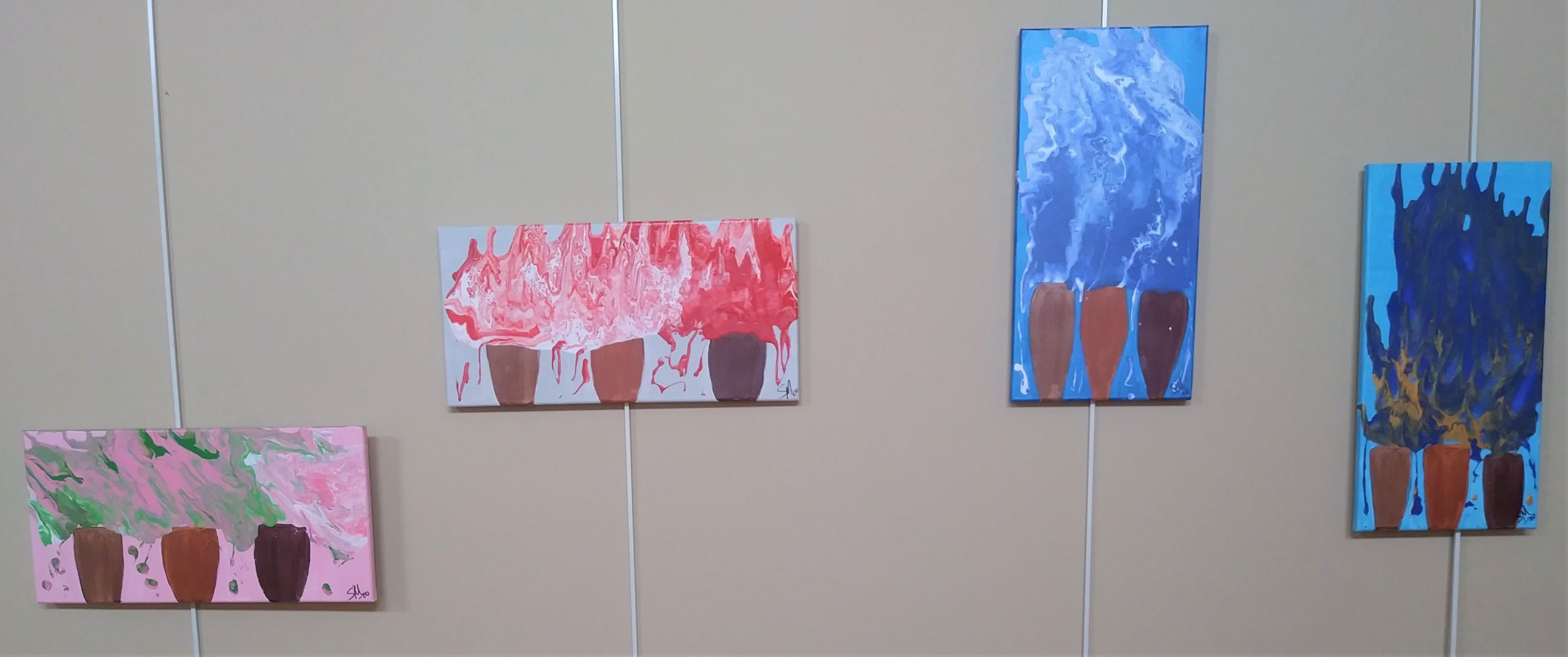 THE WORKS OF MICHELE MOORE 
As an avid doodler, art has always been Michele's sanctuary. As an instructional designer from Garner, NC, she took community college art classes to help fine-tune her drawing and painting skills. Quickly her doodles began to transform into bold and bright eye-catching art creations. While she has pieces hanging in homes and business offices and has had pieces in several art exhibits, this is her first solo art show. She has dabbled in oils, watercolor, and charcoal, but prefers to work in acrylic. Lately, her focus has included mixed-media, acrylic pouring, and finger-painting pieces. She sells via Fine Art America, Facebook, and private commissions.
The Colonial Center has several gallery spaces available for exhibitions and display. All artwork is shown either on easels, free standing pedestals, or hanging systems. Applications are currently being accepted for future showings. 
Complete the Application Form and send it to The Colonial Center at the following address. You may also send by email. Please call for more details. 
The Colonial Center
Attn: Karen Terry
220 South Mecklenburg Avenue
South Hill, Virginia 23970
(434) 262-4170
kdmosley1@hotmail.com 
The Art Galleries are open for free public viewing from 8:30 a.m. until 4:30 p.m. Monday through Friday, and during all Colonial Center public performance events.
Address
The Colonial Center
220 South Mecklenburg Avenue
South Hill, Virginia 23970
(434) 262-4170