In the Main Gallery
Paintings by Jessica Vester of Raleigh, NC.
(August 13 – September 23)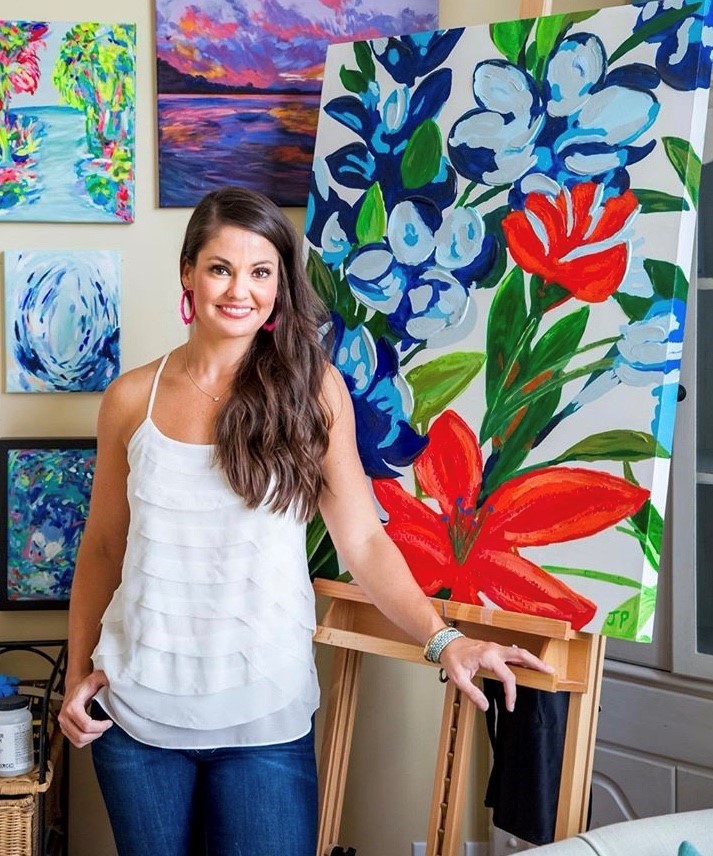 Jessica was born in Rocky Mount, NC, but has called Raleigh home for the past ten years. She has always felt called to create; even at a young age, she was happiest when making art or doing any type of craft.
Jessica says she tends to be a reserved person and it generally takes her some time to open up and become vulnerable, but art has given her an outlet to express herself and her emotions. She loves painting wildly, without restriction, allowing herself to show her unique personality and share her gifts with the world. She enjoys painting wild abstracts and florals with many bold colors, textures, and messy movements. She sees inspiration everywhere, but especially in nature.
She says, "Art is a way of refusing to become stagnant in life and it's about purposefully growing and stretching. I believe everyone has a unique gift to offer and my hope is that by being vulnerable enough to share my art, this will inspire others to share their talents to make the world a better place. My goal is to paint pieces which brighten every room and bring joy to their owners. I truly believe that art is an experience and that it transforms any environment into a haven. The process of creating something beautiful is magical to me. I pour so much emotion into every one-of-a-kind piece I create, it's as though the art is a part of me. Sending little pieces of myself out into the world is incredibly rewarding."
NOW IN THE CRAFT GALLERY
HIS WORDS OF WISDOM: A COLLECTION OF RELIGIOUS POETRY, PRAYERS, AND PERSONAL QUOTES
A book by Jeanette Thomas-House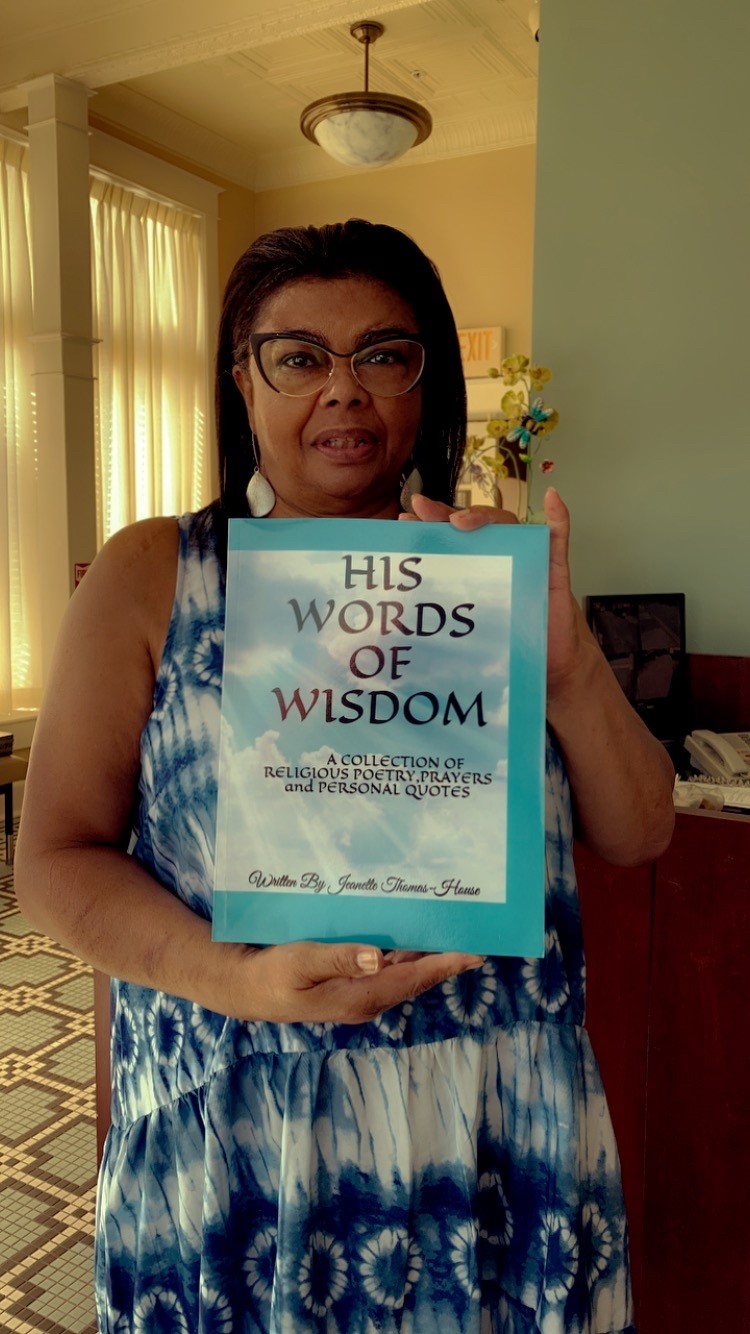 Jeanette Thomas-House is a local author who grew up in La Crosse, VA, and graduated from Park View High School. She is the daughter of John L. "Peter" and Jeanette Thomas, and the fifth sibling of 11 brothers and sisters. She is the mother of three children and a grandmother to six.
Her book, His Words of Wisdom… is comprised of writings she had been tucking away for many years, never thinking they would one day become a book. Writing has always brought her joy.
She says, "God has been preparing me for years, though I did not realize, to write His book. Spiritual experiences, giving me His words, all in preparation for this book. He has opened doors that needed to be opened for me to accomplish His will: the writing of His book. I believe it holds messages, healings, miracles, and an uplifting spirit for everyone. May it be a blessing to all who read it. I am thankful and blessed that He chose me to be a vessel for His words of wisdom for His people to read and receive. I thank you all in advance for coming out and supporting me in my journey, Be blessed!"
The Colonial Center has several gallery spaces available for exhibitions and display. All artwork is shown either on easels, free standing pedestals, or hanging systems. Applications are currently being accepted for future showings. 
Complete the Application Form and send it to The Colonial Center at the following address. You may also send by email. Please call for more details. 
The Colonial Center
Attn: Karen Terry
220 South Mecklenburg Avenue
South Hill, Virginia 23970
(434) 262-4170
kdmosley1@hotmail.com 
The Art Galleries are open for free public viewing from 8:30 a.m. until 4:30 p.m. Monday through Friday, and during all Colonial Center public performance events.
Address
The Colonial Center
220 South Mecklenburg Avenue
South Hill, Virginia 23970
(434) 262-4170