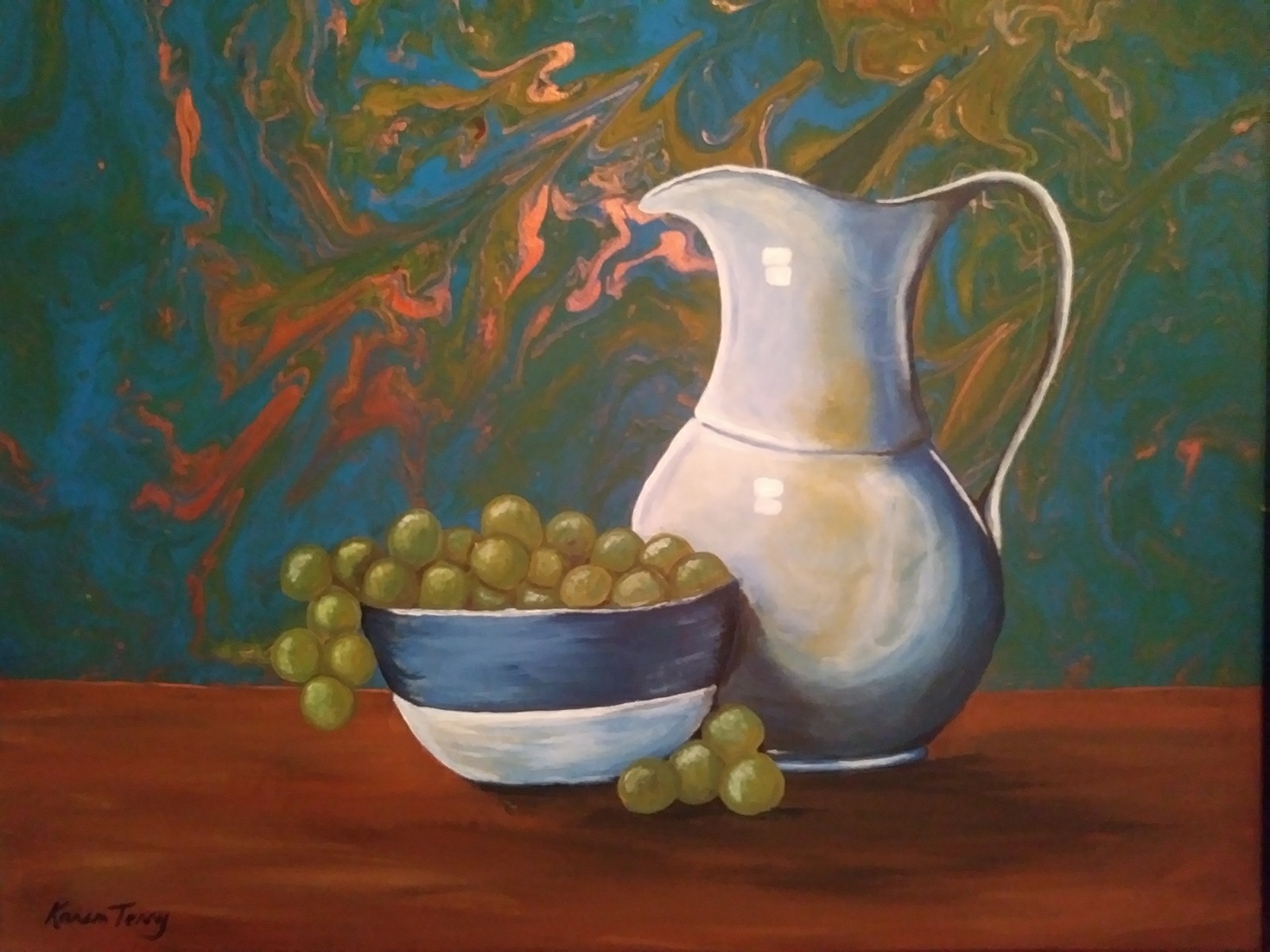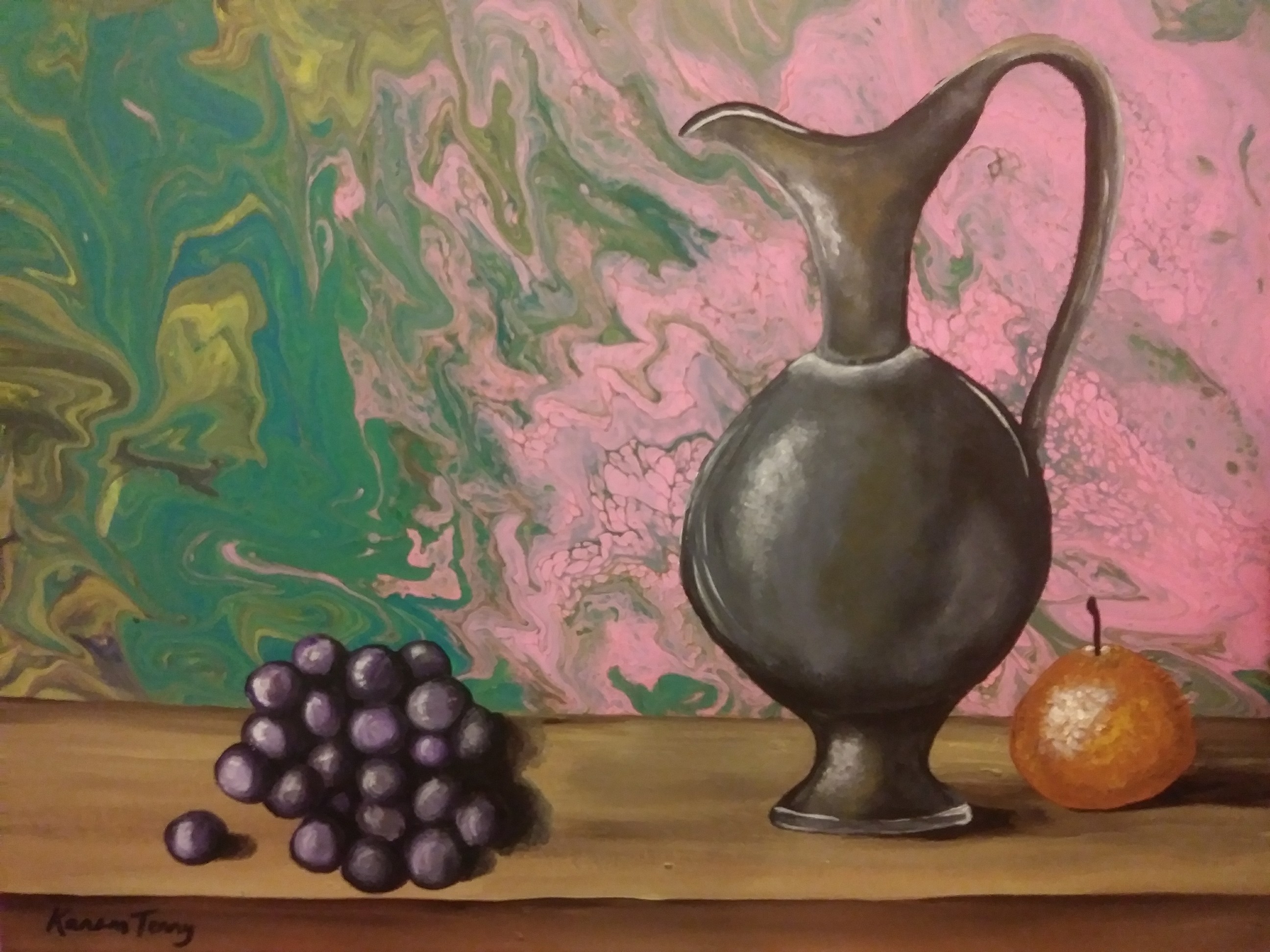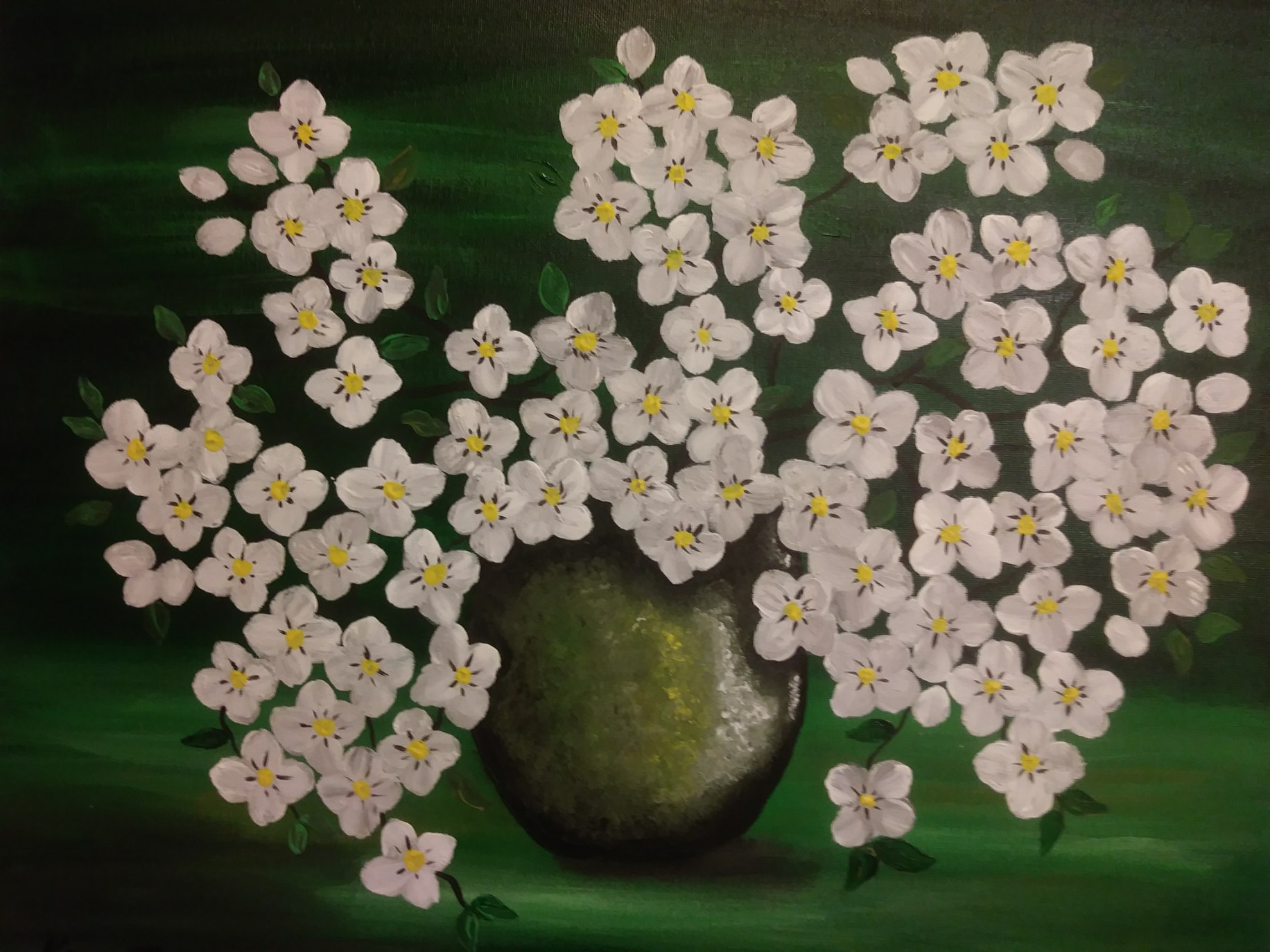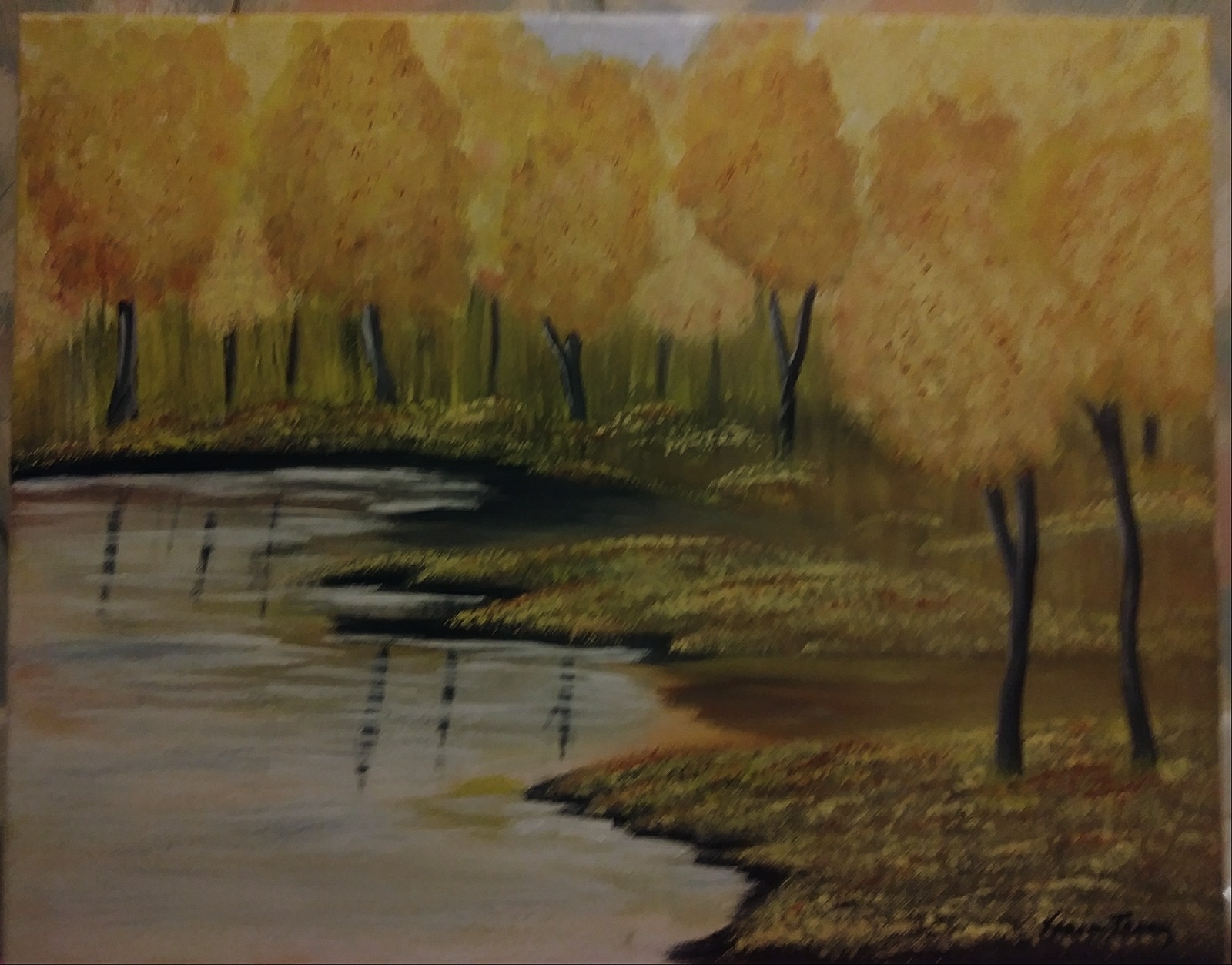 THE WORKS OF KAREN TERRY
Karen is a visual artist who mainly works in acrylics. She began painting at ten years old when she found a set of paints and three empty canvases which were purchased by her older brother and then abandoned in a closet.
Her paintings have been showcased in exhibits at the Virginia Museum of Fine Arts in Richmond, VA; the National Museum of African-American History in Washington, DC; the Virginia Holocaust Museum in Richmond, VA; the Poe Museum in Richmond, VA; the Jean-Luc Adde Gallery of Paris, France; the L.E. Coleman Museum in South Boston, VA; and at the Souls Grown Deep Foundation of Atlanta, GA. Her works are also featured in private galleries around the world in countries including France, Lebanon, Japan, and Canada.
Most recently, Karen was featured in this month's issue of "SoulVision" magazine, as one of the editor's picks. You may view the online edition and read the article about Karen's extraordinary creativity at http://soulvisionmagazine.com/karen-terry-putting-emotions-on-canvas/
In addition to painting to satisfy her creative urges, Karen also gives back by painting portraits for the Faces Not Forgotten organization. This organization aids families who have lost someone under the age of 20 to violence by providing them with an oil or acrylic painting of their loved one. The images from each portrait are then added to a quilt which travels and is displayed all over the United States.
As a writer, Karen is the author of six published books which are available for purchase on Amazon, and they might also be found in your local library. All proceeds from sales of her book, Born into Heaven, directly benefit the Born into Heaven Foundation, which provides financial and emotional support for families who experience a stillbirth or an infant death.
On the lighter side of her writings, Karen has published several novels in her Front Porch Series which chronicles the goings-on in a small Southern town. Occasionally, she also brings one of her Front Porch characters to life onstage. Karen enjoys performing as "Miss Adell" in comedy clubs throughout Virginia. Her one-woman/performance art/comedic performances are not your typical stand-up comedy. Rather, her stand-up sets allow her to transform and embody the spirit of an elderly Southern woman who is coming to terms with her old age while also exploring the current trends and world events.
Regarding her artistic inclinations, she says, "I grew up in Jamaica Queens, New York. However, during my childhood my family made frequent trips down south. I envied the freedom that my southern cousins had to run the green fields, climb trees, and throw rocks."
"For me there was no better feeling than sitting on a front porch during the rain. I loved to watch the day become night and listen to the stories told by my elder family members. Our laughter would break the silence of the long summer evenings. This is my idea of heaven on Earth."
"I have taken those memories, combined with my imagination, and put them on canvas, into books, and into performances to share with the world."
The Colonial Center has several gallery spaces available for exhibitions and display. All artwork is shown either on easels, free standing pedestals, or hanging systems. Applications are currently being accepted for future showings. 
Complete the Application Form and send it to The Colonial Center at the following address. You may also send by email. Please call for more details. 
The Colonial Center
Attn: Karen Terry
220 South Mecklenburg Avenue
South Hill, Virginia 23970
(434) 262-4170
kdmosley1@hotmail.com 
The Art Galleries are open for free public viewing from 8:30 a.m. until 4:30 p.m. Monday through Friday, and during all Colonial Center public performance events.
Address
The Colonial Center
220 South Mecklenburg Avenue
South Hill, Virginia 23970
(434) 262-4170