"Lady Slipper Pour-Art" by Ron Roth of South Hill, VA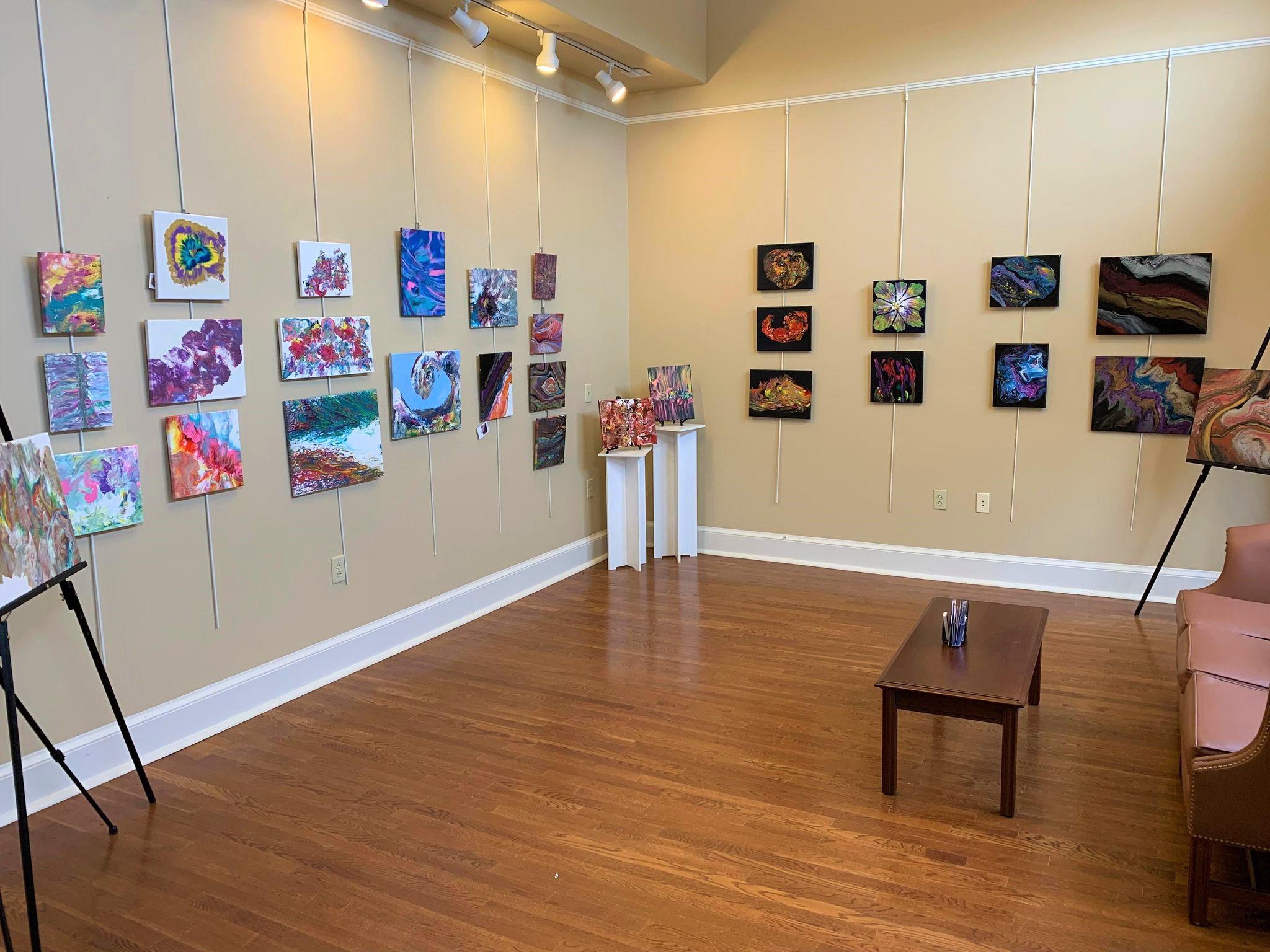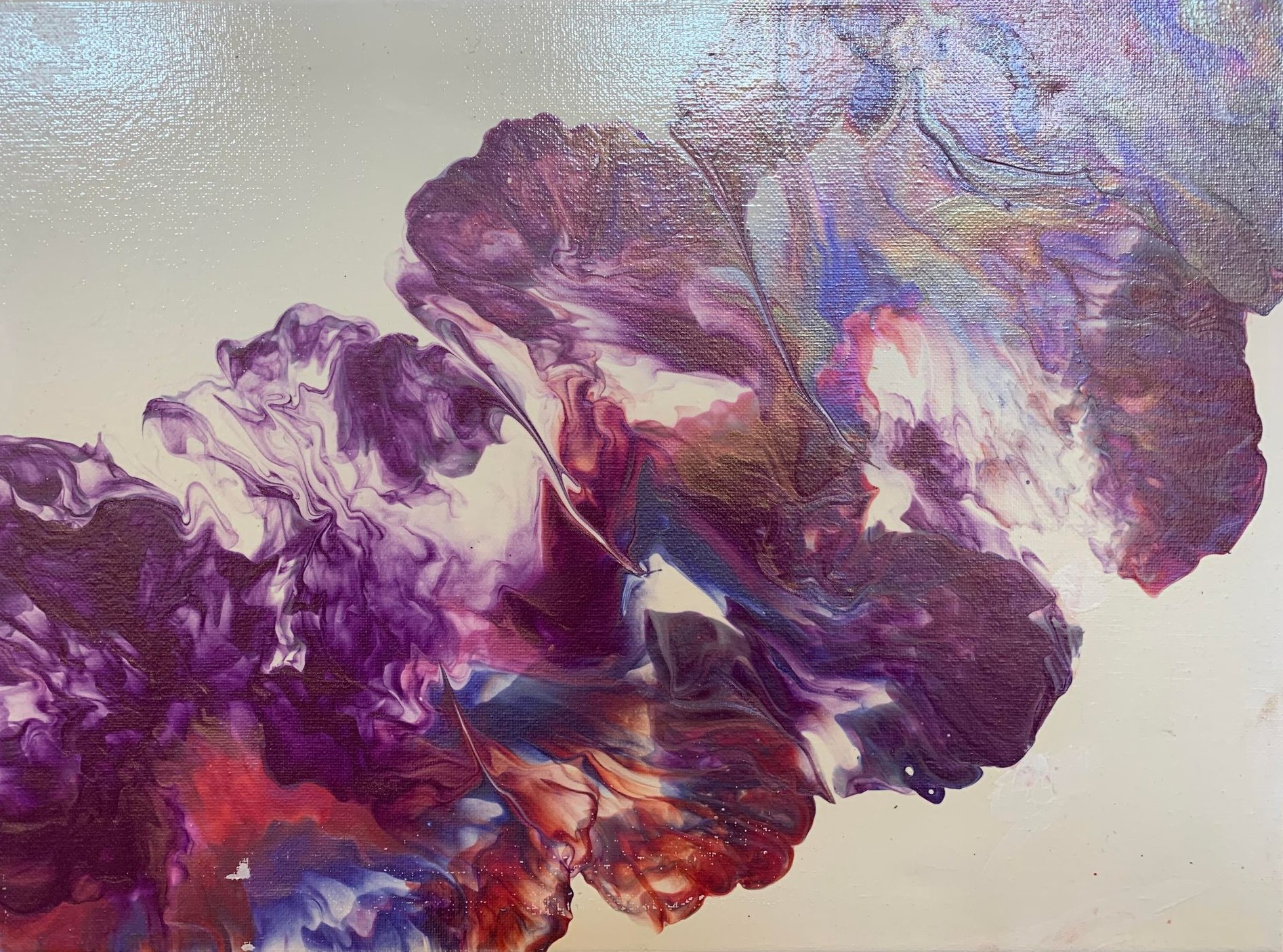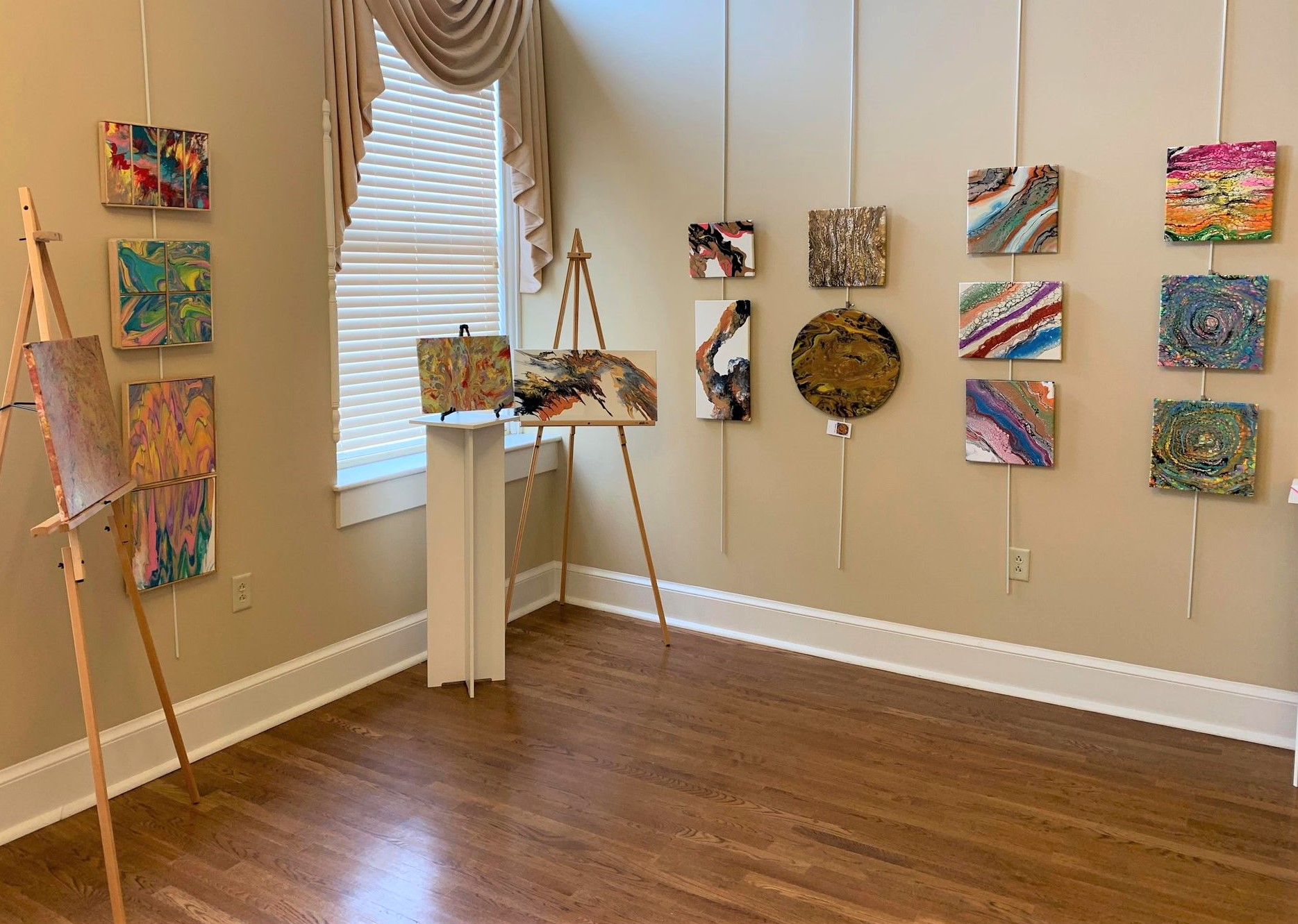 ABOUT Ron Roth:
"If coloring was a favorite activity in your youth, then it's easy to grasp the fascination with pouring exquisitely colorful paints on canvas; and you don't even need to within the lines!
Lady Slipper Pour-Art is permeated with this exhilaration: fashion beauty from imagination, yet tether to the colors of gardens, nature, water, and indeed, the cosmos.
After years of research, database creation, management, and marketing, I was drawn to the splendor of the interaction of colors to portray the world in which we live. I now experience it daily in the creations of Lady Slipper Pour-Art. I hope you can share in this vision."
The Colonial Center has several gallery spaces available for exhibitions and display. All artwork is shown either on easels, free standing pedestals, or hanging systems. Applications are currently being accepted for future showings. 
Complete the Application Form and send it to The Colonial Center at the following address. You may also send by email. Please call for more details. 
The Colonial Center
Attn: Karen Terry
220 South Mecklenburg Avenue
South Hill, Virginia 23970
(434) 262-4170
kdmosley1@hotmail.com 
The Art Galleries are open for free public viewing from 8:30 a.m. until 4:30 p.m. Monday through Friday, and during all Colonial Center public performance events.
Address
The Colonial Center
220 South Mecklenburg Avenue
South Hill, Virginia 23970
(434) 262-4170