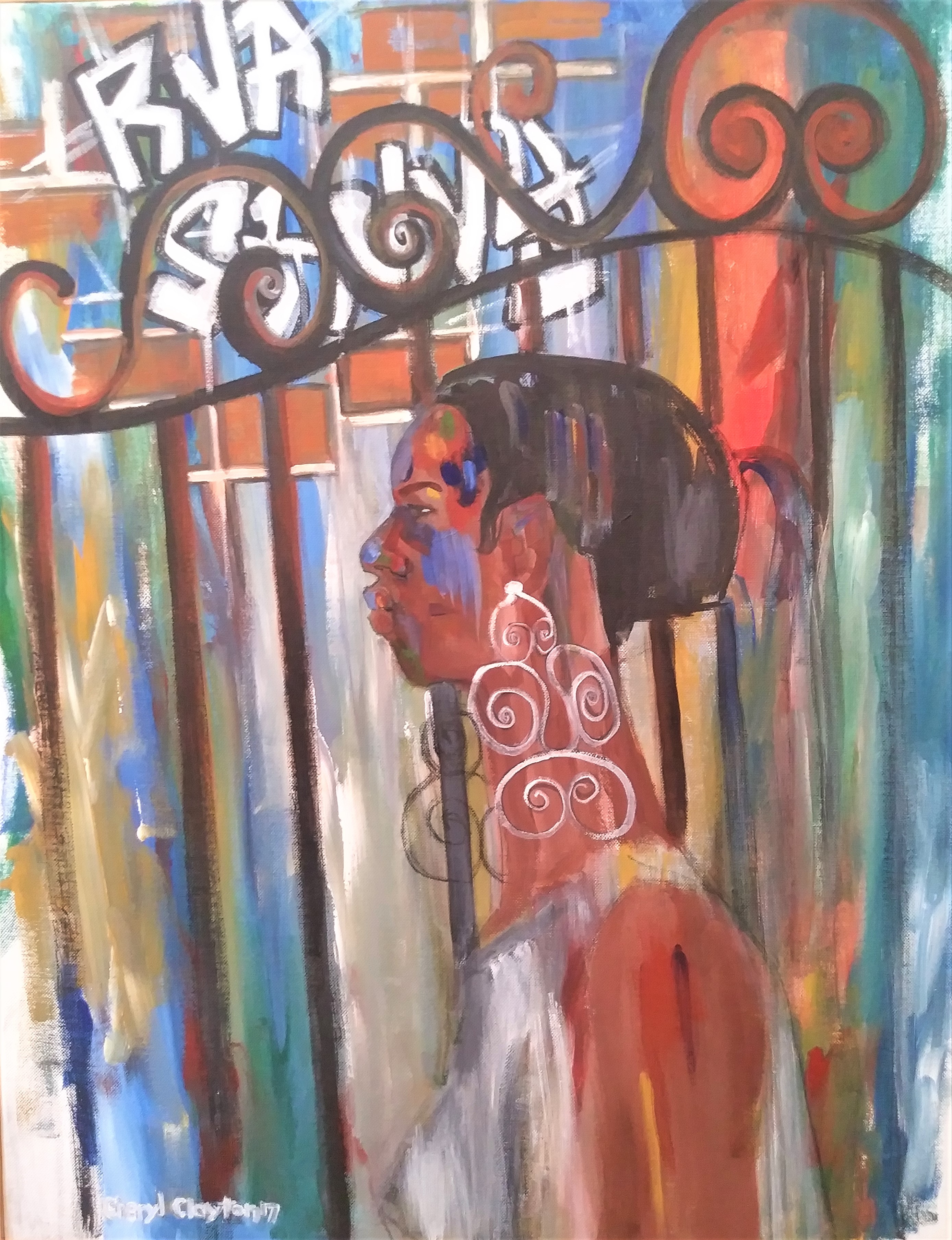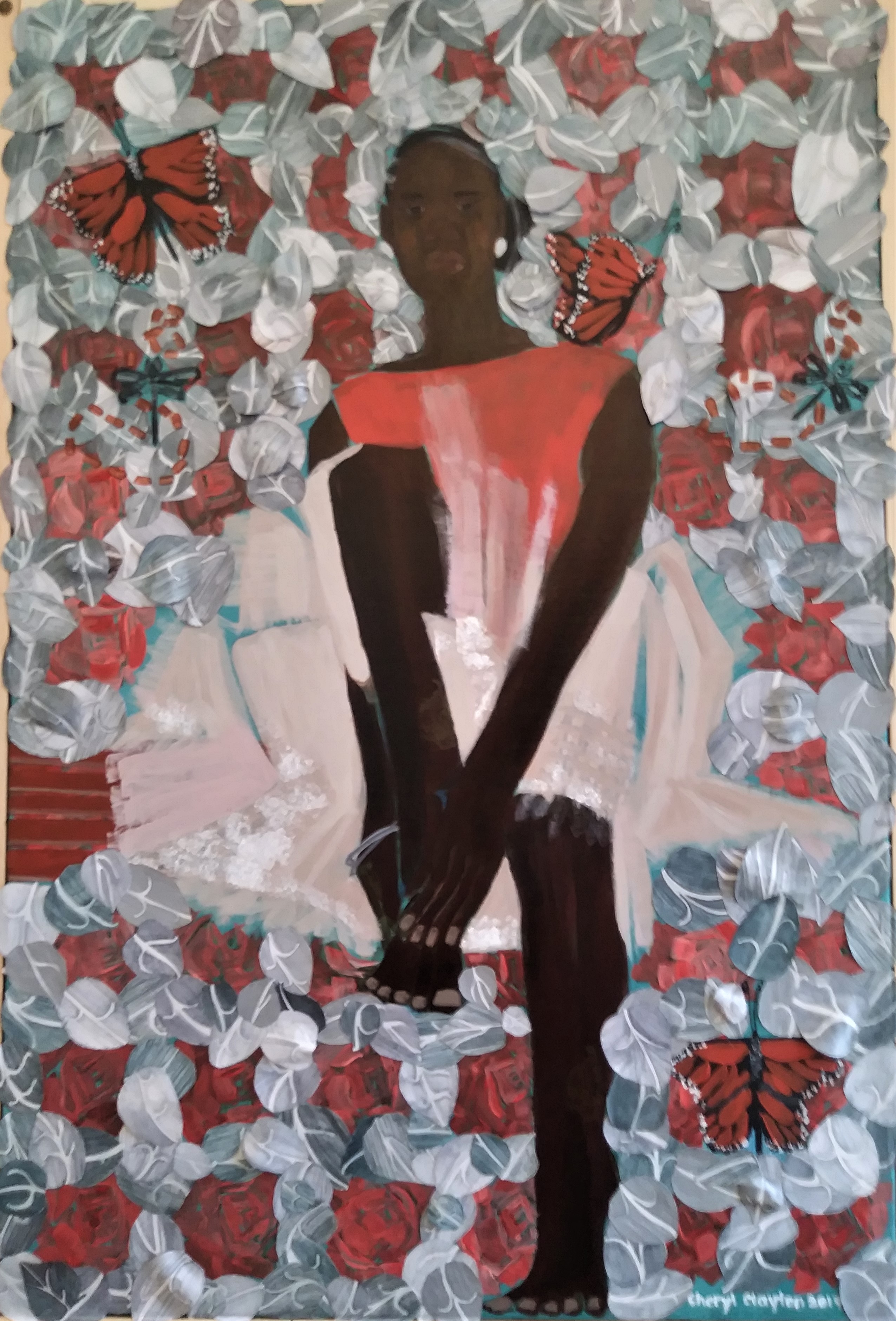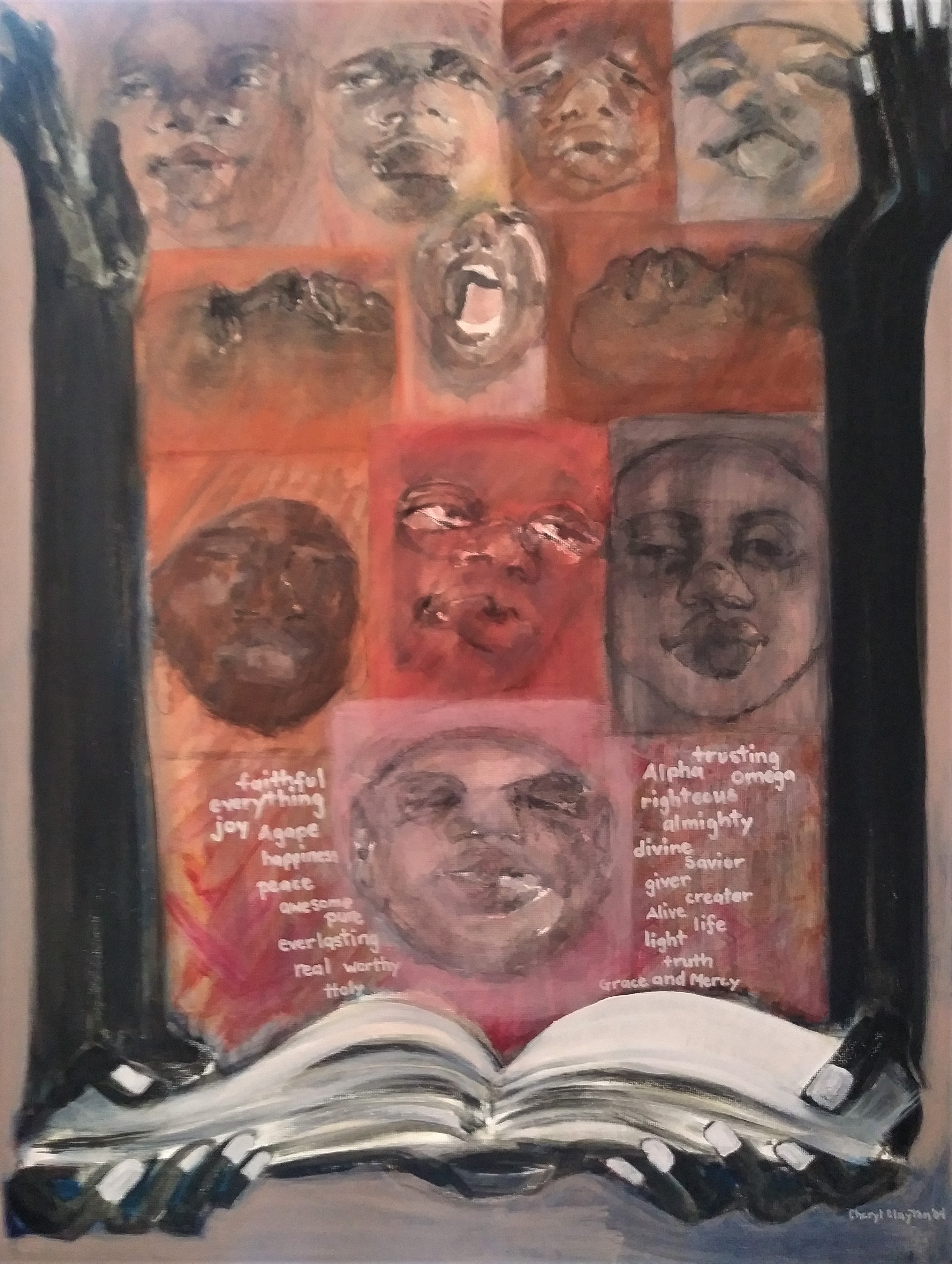 SPIRITUALLY DESIGNED: An Exhibition by Cheryl Clayton
Cheryl Clayton is a Virginia-born artist who concentrates on drawing and painting human beings in their environments. The images are painted from reality or from Cheryl's imagination. Most of the subjects are in acrylic or are from a variety of materials which create a collage-painting.
This exhibition consists of older and newer works based on different compositions and themes, but solely about on principle: the spirituality of the African-American community. The spiritual life is an embedded way the African-Americans live to make their lives greater in love and joyous in their community. The vibrancy and movement in each piece, whether through human form or land, gives the viewer an illustration of moments in life or imagination.
Cheryl received a Bachelor of Fine Arts in Fashion Illustration from Virginia Commonwealth University and she now resides in Richmond, VA. Her artworks have been featured in galleries and publications both locally and regionally. Her pieces have been shown in Richmond at Crossroads Art Center; Elegba Folklore Society; Pine Camp Arts and Community Center; and Artworks, Inc.; and in Petersburg at the Walton Gallery, as part of their "Ladies First" exhibit. She was also selected to exhibit pieces in the Art Basel Competition in Miami, FL. Additionally, two of her pieces were recently published in Fredericksburg Literary and Art Magazine.
The Colonial Center has several gallery spaces available for exhibitions and display. All artwork is shown either on easels, free standing pedestals, or hanging systems. Applications are currently being accepted for future showings. 
Complete the Application Form and send it to The Colonial Center at the following address. You may also send by email. Please call for more details. 
The Colonial Center
Attn: Karen Terry
220 South Mecklenburg Avenue
South Hill, Virginia 23970
(434) 262-4170
kdmosley1@hotmail.com 
The Art Galleries are open for free public viewing from 8:30 a.m. until 4:30 p.m. Monday through Friday, and during all Colonial Center public performance events.
Address
The Colonial Center
220 South Mecklenburg Avenue
South Hill, Virginia 23970
(434) 262-4170