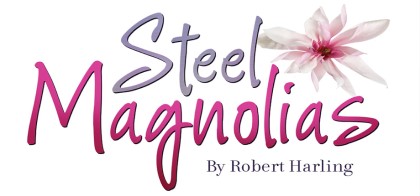 Directed by Debra Wright
Sponsored by Touchstone Bank, Stahl Accounting & Tax, and
Watkins Hearing Aids
Performance Dates:
July 23, 29 & 30 at 7:30 p.m.
July 24 & 31 at 2:30 p.m.
Just about everyone knows the story of STEEL MAGNOLIAS due to the highly successful 1989 movie adaptation which starred Julia Roberts, Dolly Parton, Sally Field, Shirley MacLaine, Olympia Dukakis, and Daryl Hannah: Truvy Jones runs a successful beauty salon in Chinquapin, Louisiana, where all the ladies in the neighborhood have a standing Saturday appointment. Along with her anxious and eager assistant, Annelle, Truvy styles the hair of many of the women about town: wealthy widow and former first lady of Chinquapin, Clairee Belcher, local curmudgeon Ouiser Boudreaux ("I'm not crazy, I've just been in a bad mood for forty years"), intelligent and compassionate career woman M'Lynn, and her daughter Shelby, the prettiest girl in town.
Ticket Link:
colonialcenterva.org/upcoming-shows 
Important Forms & Documents
Put forth your best effort in whatever you attempt. You are positive representatives of C.A.T.S., The Colonial Center, your families, and community. In terms of performance this means demonstrating the following characteristics:
Directability: The willingness to be directed, try new assignments, trust Director's decisions, and follow the rule. Exemplify an attitude that says, "I will do whatever it takes to be successful and grow as an artist."
Passion: A love of the arts and a desire to honor others with your talents and abilities. Put your heart and soul into what you do, knowing that it will be recognized.
Integrity: Interact with others in honesty. Follow through on your word and do what is best for the group.
Humility: Judge yourself wisely. You are no better than anyone else. Accept that we all have strengths and weaknesses. The Colonial Center believes in fostering and encouraging the development of theatre and performing arts in Southside Virginia and the surrounding regions.