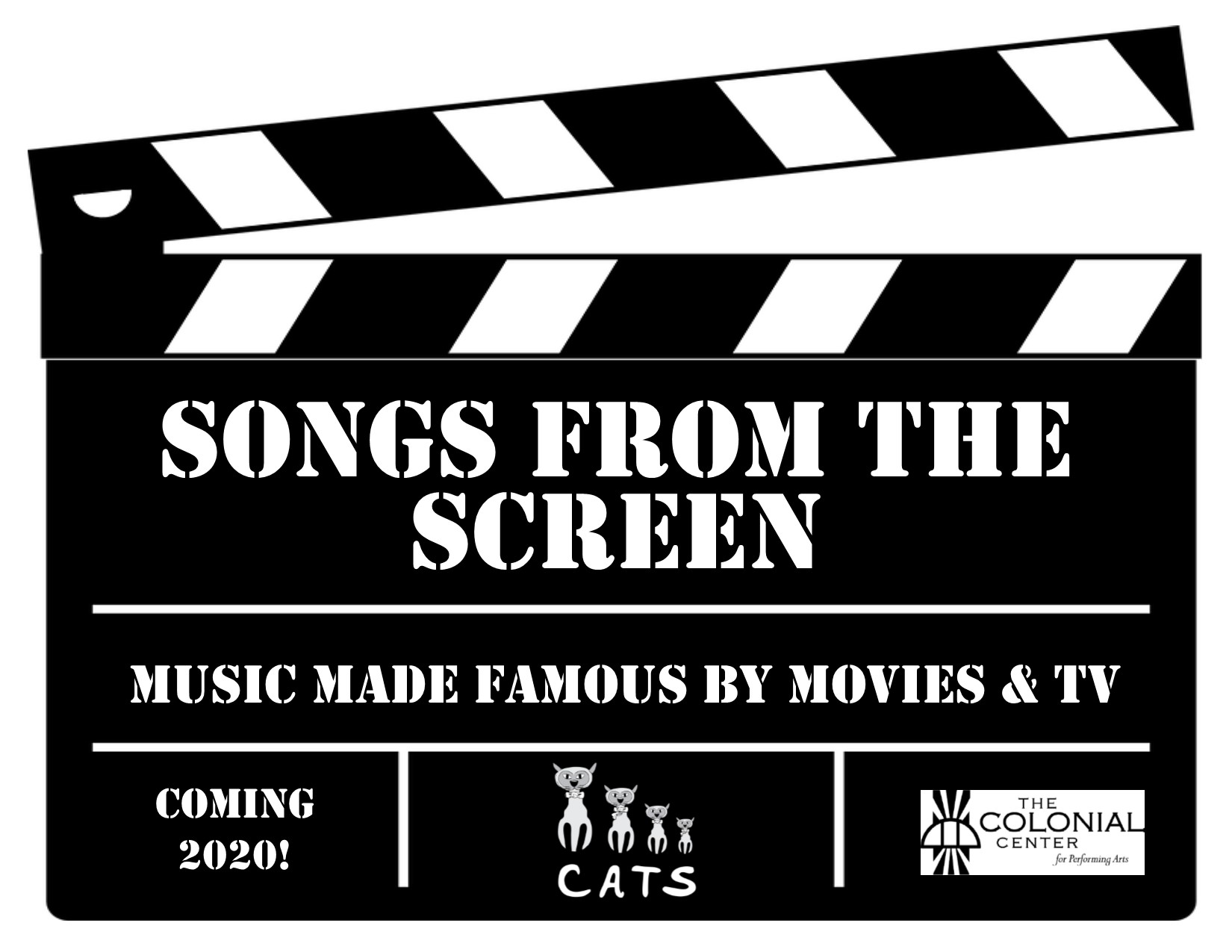 AUDITION DATES –
Sunday, May 31, 2020 – 2:00 p.m.
Monday, June 1, 2020 – 6:00 p.m.
Performance dates:
August 8, 14 & 15 at 7:30 p.m.
August 9 & 16 at 2:30 p.m.
Casting for ages 8+.
Please be sure you are available for all performances and necessary rehearsals prior to auditioning.
Rehearsals are on Monday, Tuesday & Thursday evenings, and on Sunday afternoons.
Be prepared to sing a song of your choice at auditions.
Please use the Actors Entrance at the rear of the theatre upon arrival.
Questions about auditions? Call Lauren Epps at (434) 262-4170 or email her at lepps@colonialcenterva.org.
Important Forms & Documents
Put forth your best effort in whatever you attempt. You are positive representatives of C.A.T.S., The Colonial Center, your families, and community. In terms of performance this means demonstrating the following characteristics:
Directability: The willingness to be directed, try new assignments, trust Director's decisions, and follow the rule. Exemplify an attitude that says, "I will do whatever it takes to be successful and grow as an artist."
Passion: A love of the arts and a desire to honor others with your talents and abilities. Put your heart and soul into what you do, knowing that it will be recognized.
Integrity: Interact with others in honesty. Follow through on your word and do what is best for the group.
Humility: Judge yourself wisely. You are no better than anyone else. Accept that we all have strengths and weaknesses. The Colonial Center believes in fostering and encouraging the development of theatre and performing arts in Southside Virginia and the surrounding regions.